International Journal of Science and Research Methodology (www.ijsrm.humanjournals.com) is open access, a peer-reviewed international monthly journal dedicated to the latest advancement in Scientific Research. The Journal and Editorial Board endeavour to attract and publish articles from a variety of disciplines and educational settings to promote excellence in the field of research.
The Journal is excited to revive the scientific research professionals by providing services whose sole purpose is to unify and empower the science community.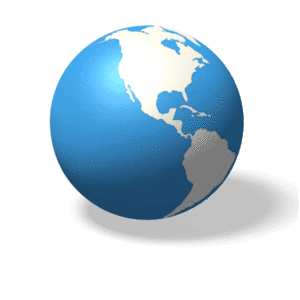 Researchers are invited to submit special themed issues on subjects of current interest. Submission of expert reviews and research articles in all areas of scientific research are welcomed.
A rapid peer-reviewing system will be maintained by the editorial staff. The articles will be solicited from the leading researchers in all fields of science and related disciplines.

SALIENT FEATURES
International Acceptance

Renowned Editorial Board

FREE Plagiarism Test

Usage Statistics Available

Free Submission

Number of Visits to your article

No Processing Fee

Rapid Publication

Certificate of Publication

Post-publishing Services

Best Article of The Year

Indexing in International Databases
IJSRM covers the following areas
| | |
| --- | --- |
| Biological Sciences | Biochemistry, Biotechnology, Genetics, Microbiology, Molecular Biology, Immunology, Biostatistics, Botany, Zoology, Cytology, Poultry Science, Fishery Science, Marine Biology, Wildlife Biology, Cell Biology, Environmental Sciences, Ecology & Environmental Biology, Veterinary Science |
| Medical Sciences | General Medicine, Public health & hygiene, Tropical diseases, Endocrinology Anatomy, Neurology, Dermatology, Orthopedics, Organ transplantation, Oncology, Pathology, Haematology, Nephrology, Gynecology Ophthalmology Pediatrics, Radiology, Medical Biotechnology, Dentistry, Nursing, Physiotherapy, Homoeopathy, Ayurveda, Unani, Siddha, Yoga |
| Pharmaceutical Sciences | Pharmaceutics, Pharmacology, Pharmacognosy & Phytochemistry, Pharmaceutical Chemistry, Pharmaceutical Biotechnology, Pharmacy practice, Pharmacogenomics, Medicinal Chemistry, Molecular Pharmacology, Novel drug delivery system, Nanotechnology, Analytical Chemistry, Organic Chemistry, Natural Chemistry, Polymer Sciences, Clinical Pharmacy |
| Allied Science | Multidisciplinary |